When 

Stop

 Means 

Stop

, Add up to 2 metres (6.5′) to your School Buses Stop Arm! 
An immediate and proactive solution to stopping Illegal and Dangerous Drive-Bys of a Stopped School Bus Loading or Unloading students.
Combine with our CrossSafe Camera(s) for a Complete School Bus Student Safety Program.
Stop 95% of Drive-Bys Now!
NEW for 2023
Built In Momentary Pause Module.

Onboard Power Booster for Windy Conditions.

Improved Extreme Winter Performance with a Heated Electric Actuator.

Electric Bus Compatible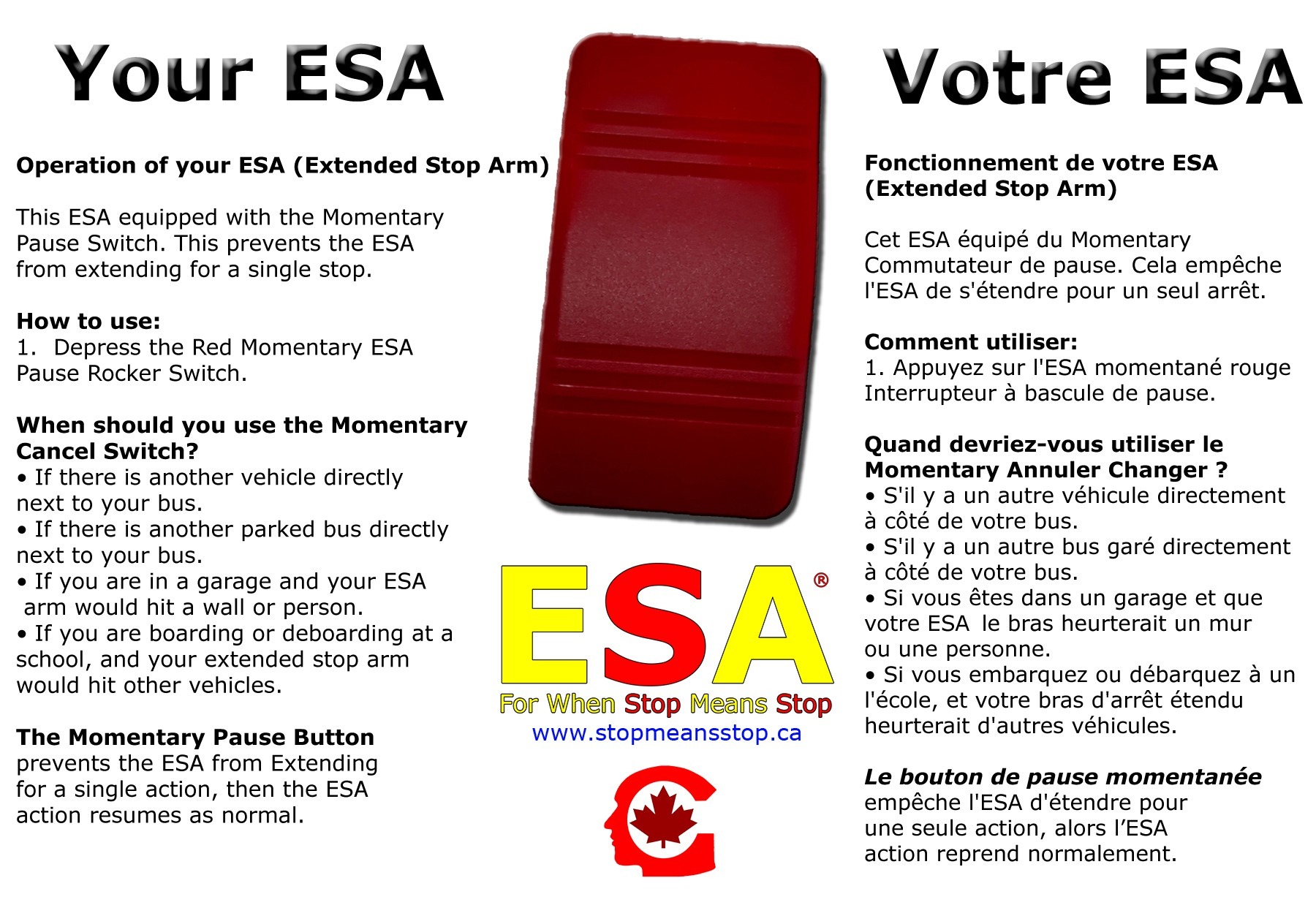 "Illegal drive-bys of a stopped school bus are a major problem here in BC. The Extended Stop Arm we've installed is already going a long way in stopping violations before they happen, and it's keeping the kids getting on or off the bus safe from passing motorists."
Randy Gould, ThirdWave Bus Services, 
Richmond, BC